Luna Mae London is proud to announce the launch of the first ever Baby Couture collection for Spring/Summer 20. The collection is designed to celebrate the arrival of your special bundle of joy. The collection includes babygrows, baby T shirts, and puff shorts. The pieces are completed with a full accessory range of triple A grade silk blankets, booties, mittens and hats.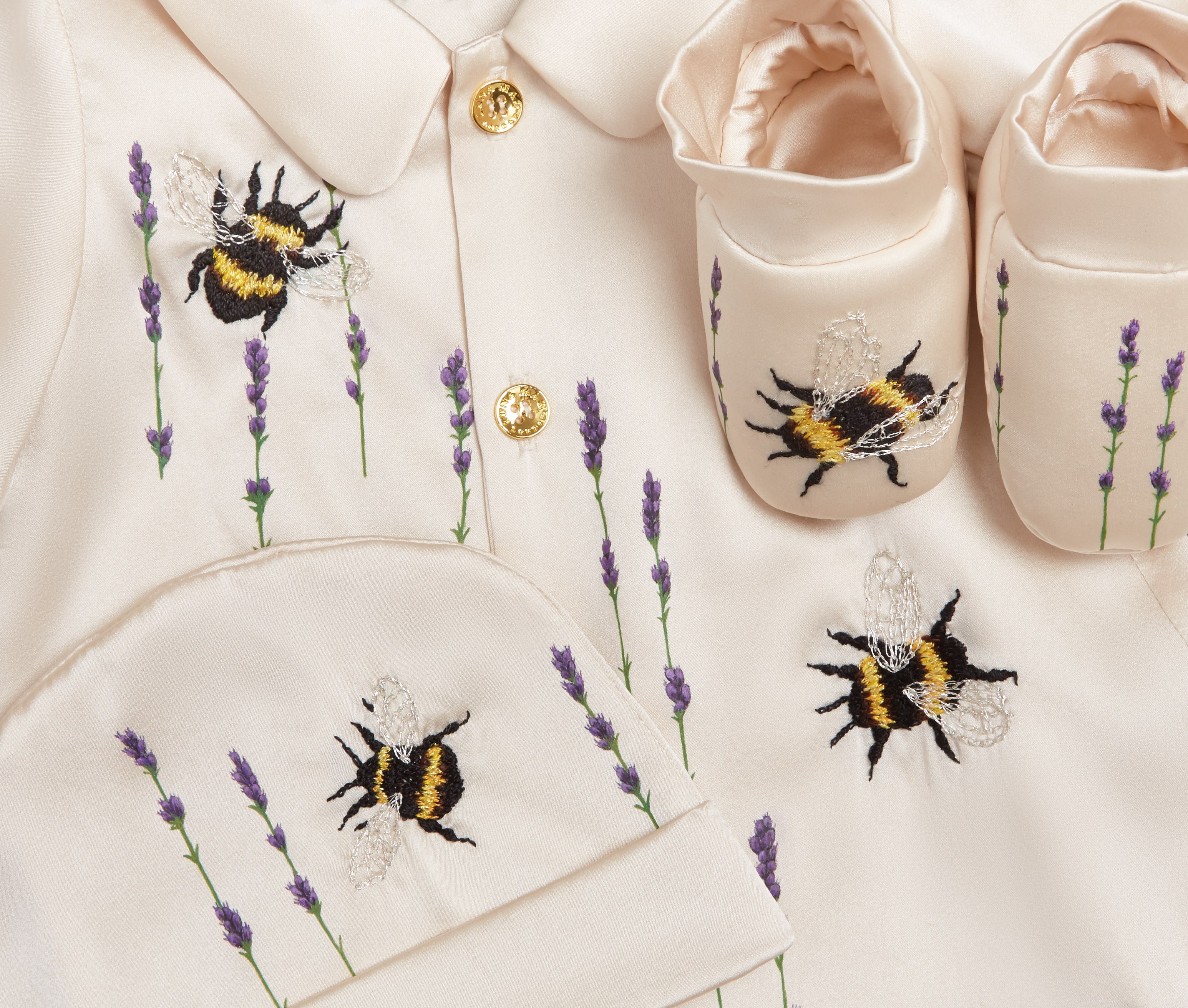 Summer
Hand-embroidered bumblebees buzzing around hand-painted English lavender stalks
Autumn
Enchanting toadstools with hand-embroidered details paired with forest green embroidered ferns.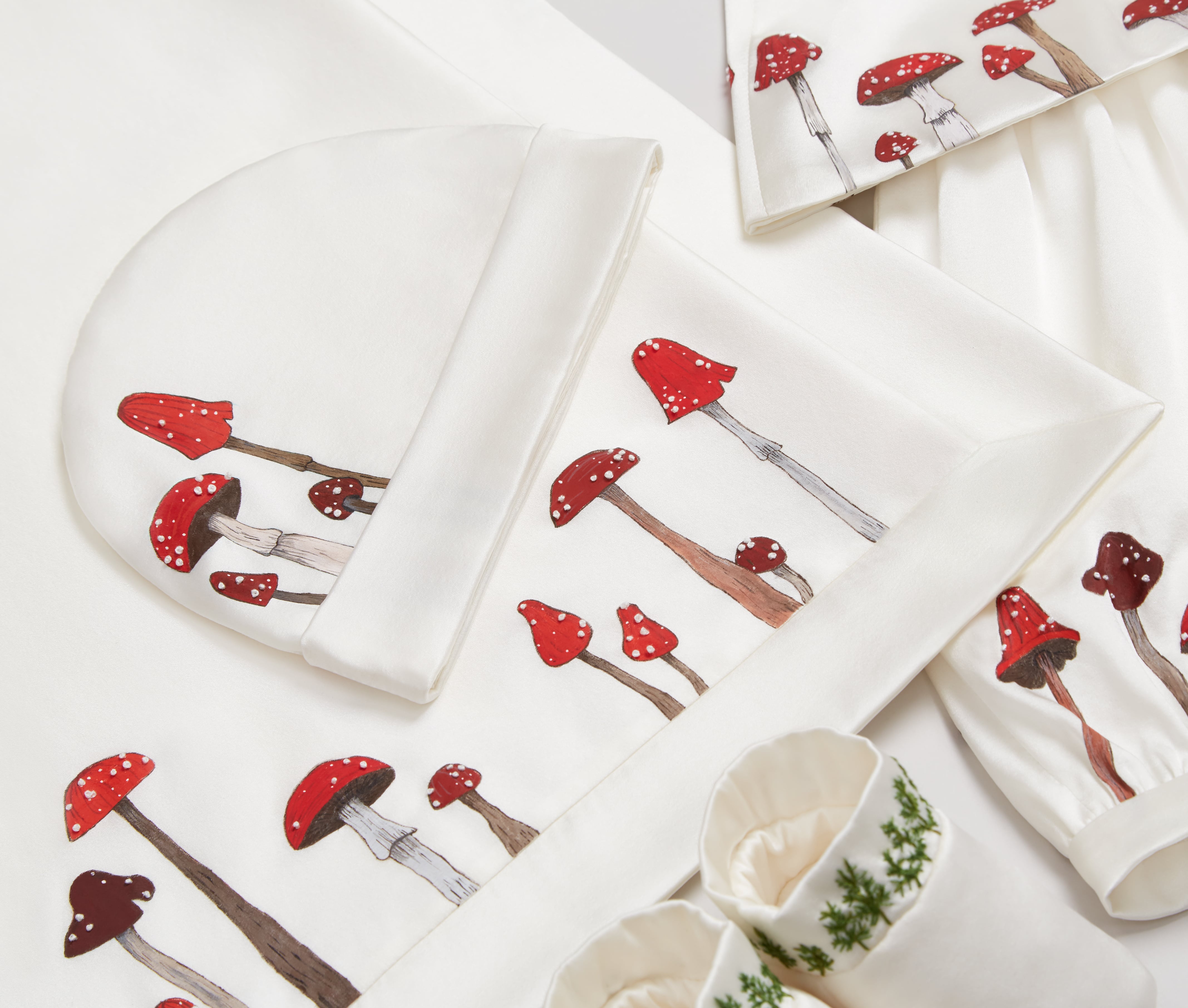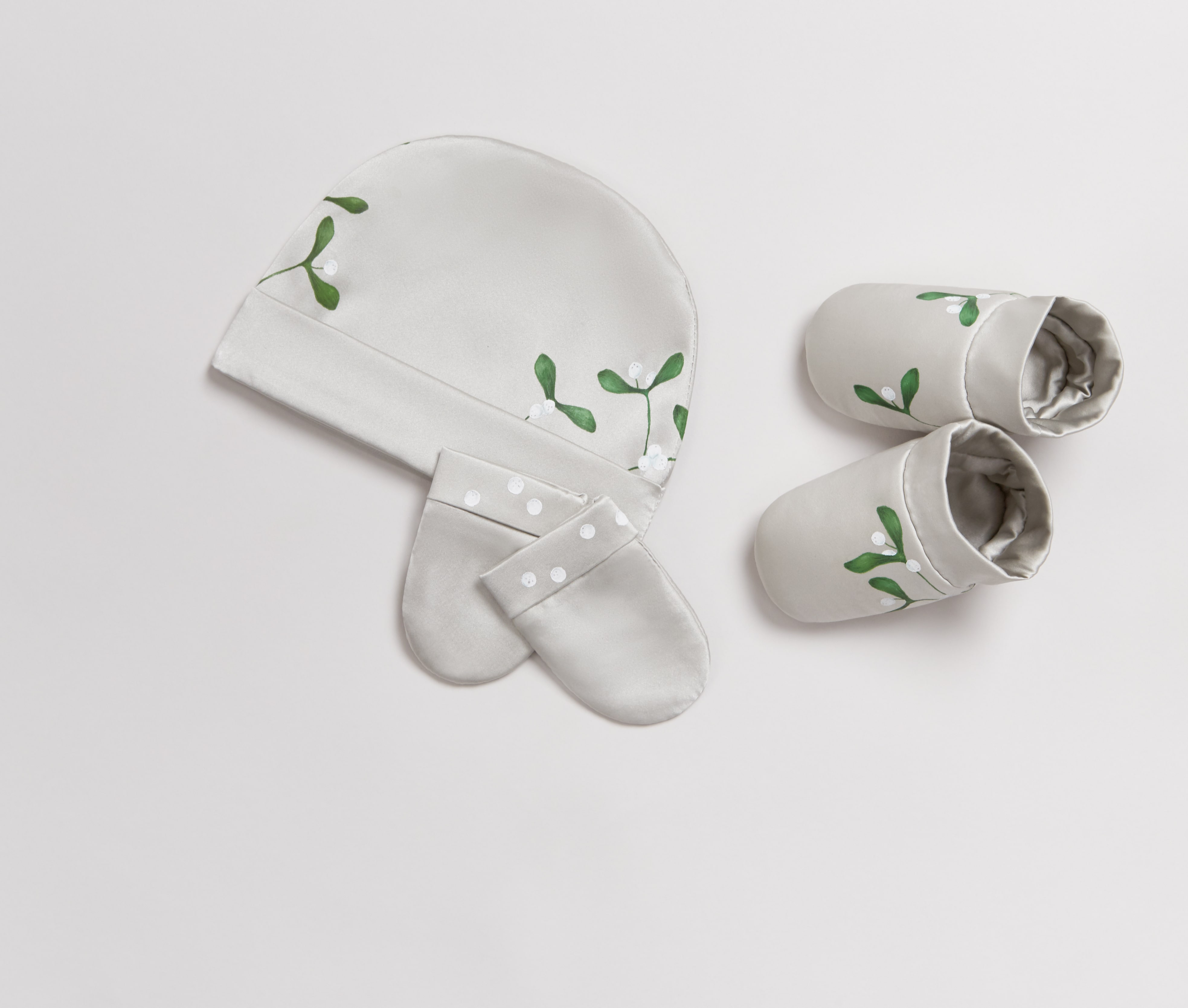 Winter
A beautiful silver set for the colder seasons decorated with delicate hand painted mistletoe.
Spring
A spring collection of hand-painted cherry blossoms with silk thread work embroidery.